iPhone users are spending more than ever on apps. According to a recent analysis by Sensor Tower, U.S. iPhone users spent an average of $79 in apps during 2018, which was a 36 percent increase from 2017. This only includes purchases processed through the App Store, not the apps themselves.
Back in 2015, iPhone users spent an average of $33 annually. Since, the figure has consistently increased, growing to $47 in 2016, $58 in 2017, and $79 in 2018. Moreover, the average annual spending per iPhone user has more than doubled over a four-year period.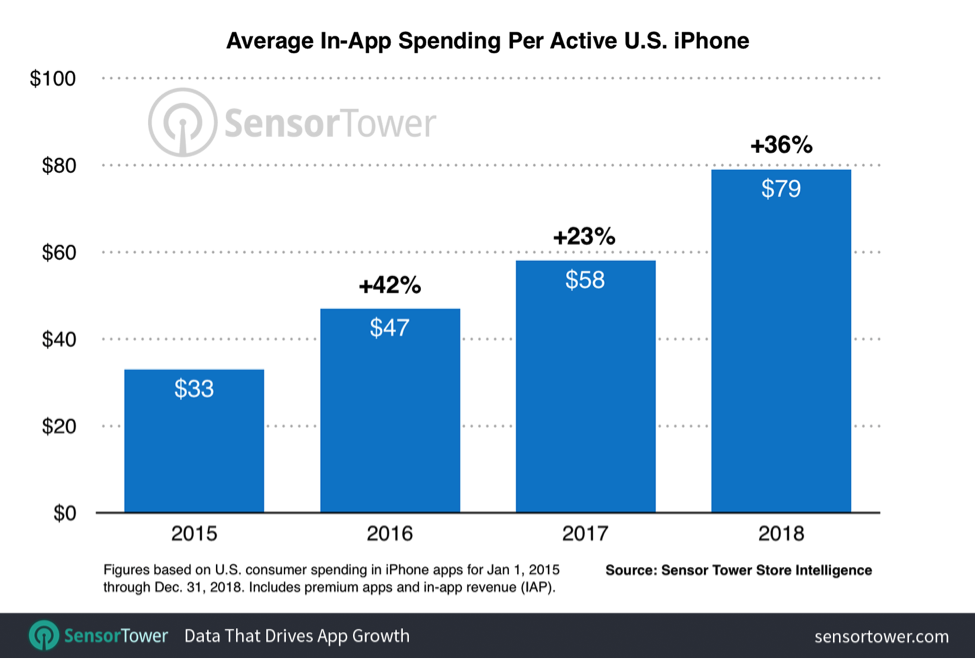 Mobile games accounted for 56 percent of the average amount spent per active device at $44. Though the category fell in total market share, mobile games still saw a solid 22 percent year-to-year growth from 2017 to 2018.
The report also identified four other categories that have seen significant increases in spending in recent years. This includes entertainment apps, music apps, social networking apps, and lifestyle apps. Their figures can be viewed in the graph below: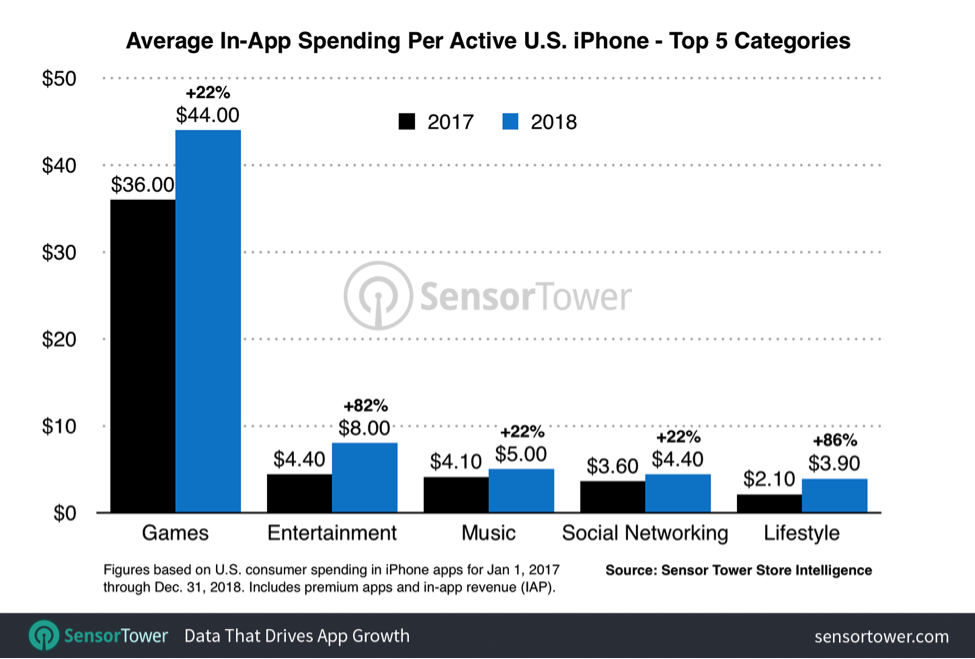 Overall, the report reveals that people are spending more than ever on in-app purchases and subscriptions despite a slowing number of new iPhone users in the United States. Furthermore, this report serves as promising news for mobile app developers looking to capitalize on the recent market's growth and drive new revenues.
To learn more about mobile app development, design, and marketing, make sure to contact our New York City Appetizer Mobile team today!